The Shewula Mountain Camp is the first community eco-tourism project in eSwatini and one of the most successful in the whole of southern Africa. The camp is fully owned and run by the community, meaning that all profits are shared by the community in an effort to continually develop and improve this traditionally impoverished area. The camp is a vital source of income and employment for the community and is a proud achievement for all.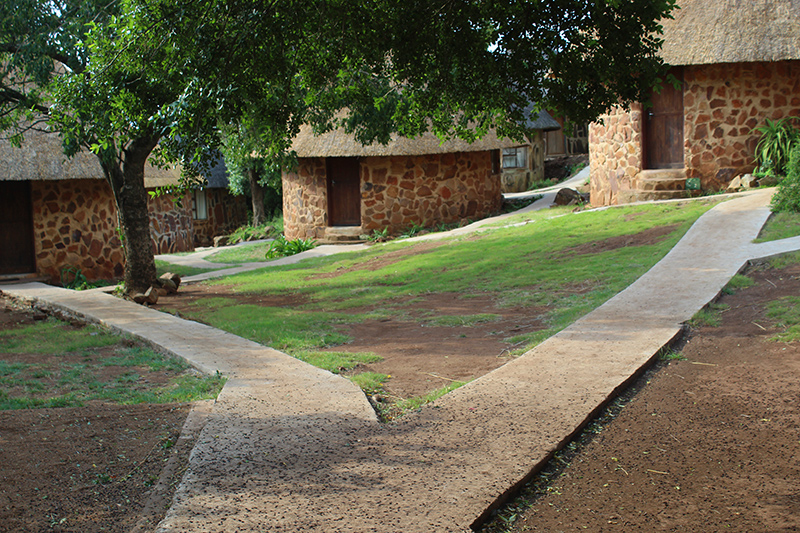 The Shewula Mountain Camp straddles the 500 metre high Lubombo Mountains with a 100 km panoramic view of Swaziland encompassing nearby Mbuluzi and Mlawula, and Hlane game parks. Maputo can be seen on clear day at about 100km away view. The camp is 20 minutes away from the Lomahasha border.
The camp has been in operation since 2000 and is ideal for cultural tourists, families, nature lovers, backpackers and those simply looking for a getaway from the bustle of city life. While at the camp, guests will be enamored with the cultural music and dance, dazzled by the gorgeous sunsets, relaxed by the spectacular nature walks, and challenged by a mountain bike trip around the plateau.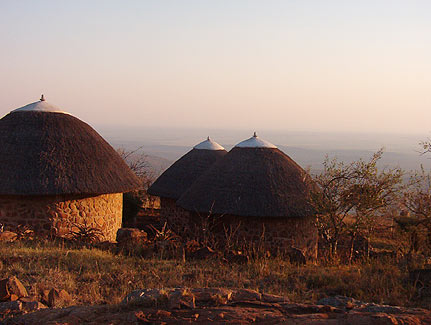 Camp accessibility: the road is accessible with a normal car with good clearance (On rainy season it gets bad but still accessible)
Things to know: the camp is accessible by all passenger cars and is in a safe and secure environment.
Shewula falls within a malarial area so precaution through use of mosquito repellant or prophylactics is advised. For those without their own transport, access is possible by local bus from Manzini, Simunye or at the Lomahasha border.