Cultural walks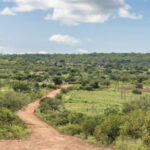 The walks allow you to visit the village, join in their daily chores, taste the local beer "umcombotsi" and listen to all the fairy tales. A soccer game with the local team will add to this experience. See the crafters at work and visit one of the local schools.
Sangoma (traditional healer) visit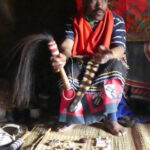 The Sangoma is a very powerful person in the Swazi culture. They are thought to have healing powers and are able to predict the future. Shewula has carefully organized this visit in a manner that is both respectful to the traditional Swazi way of life as well as informative to the visitors. This experience will certainly open your eyes and possibly leave you wondering.
Sibhaca traditional song and dance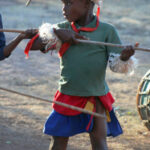 The most photographed experience in the camp, the Sibhaca dance, peformed by a group of young people from the community, will leave you with a smile on your face and a shake in your step. The dancers, proudly dressed in traditional regalia, will show you the importance of this dance and offer you the chance to learn it for yourself if you are up for it.
Nature walk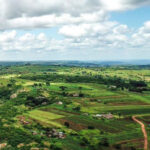 Do not miss the chance to hike down to the Mbuluzi River and gorge. While on this picturesque hike through the nature reserve, you will get a chance to spot the rich birdlife in this pristine forest. When arriving at the river, you might just be lucky enough to spot one of the numerous crocodiles making their home in the Mbuluzi River.
Biking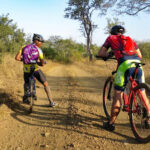 This exciting new activity will help give you an insight into the community that one can't achieve while driving in a car. The guided route will allow you to visit the community craft centre, wetlands, local school and other numerous scenic spots in the community. The community members are always friendly and ready for a chat whenever you might have questions. The ride is mostly flat and can be done but most anyone that is comfortable on a bike. Please bring your own bike